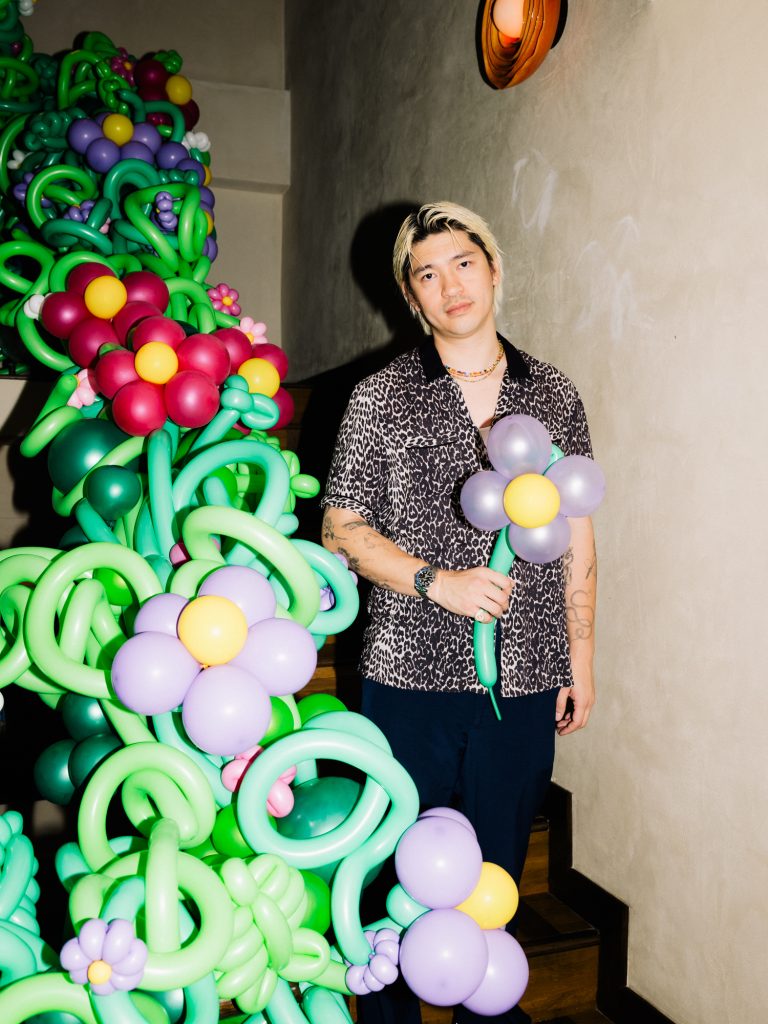 Covid-induced growth
Culture Cartel: The first question is about the evolution of Blaq Lyte over the years. You have done many different things, and during the pandemic, there was an increase in activity. So, comparing that with your personal growth as an artist, how does it reflect in the various things you have done with Blaq Lyte and its evolution?
Nick: It also has kind of helped, but it's also like, because I started making music during the pandemic, because everything was slow, we had to close everything and I was a bit frustrated and I'm also a workaholic so I had to do something about it. I was a bit skeptical and worried that if I do something, if I do make music, what if it just wasn't to people's taste and people were like, "Okay, you know what? Nick has gone nuts. And not that we don't like his music, we're all going to not support his business"…. (Just kidding!)
But I had to really think carefully like, if I do this, what's going to happen? It was pretty tough for me because as an entrepreneur and business person, from organizing music events and festivals to working in fashion and art, and coming out as an artist, it can have a significant impact on many things.
I debated this for a while, then during COVID, a lot of things happened. I thought, "Forget it. You know what? Forget it. Let's just do it. Let's see where it goes. If it fails, then it fails." It made me realize, as an artist and also as a promoter and club owner, that I get to understand both perspectives. When I book an artist, I think about what I would like to see and what needs to be prepared. It has made me realize a lot of things that I need to improve and work on. It's been a journey. I've been making music for two years now, and it's been really cool.
A growing scene in Bangkok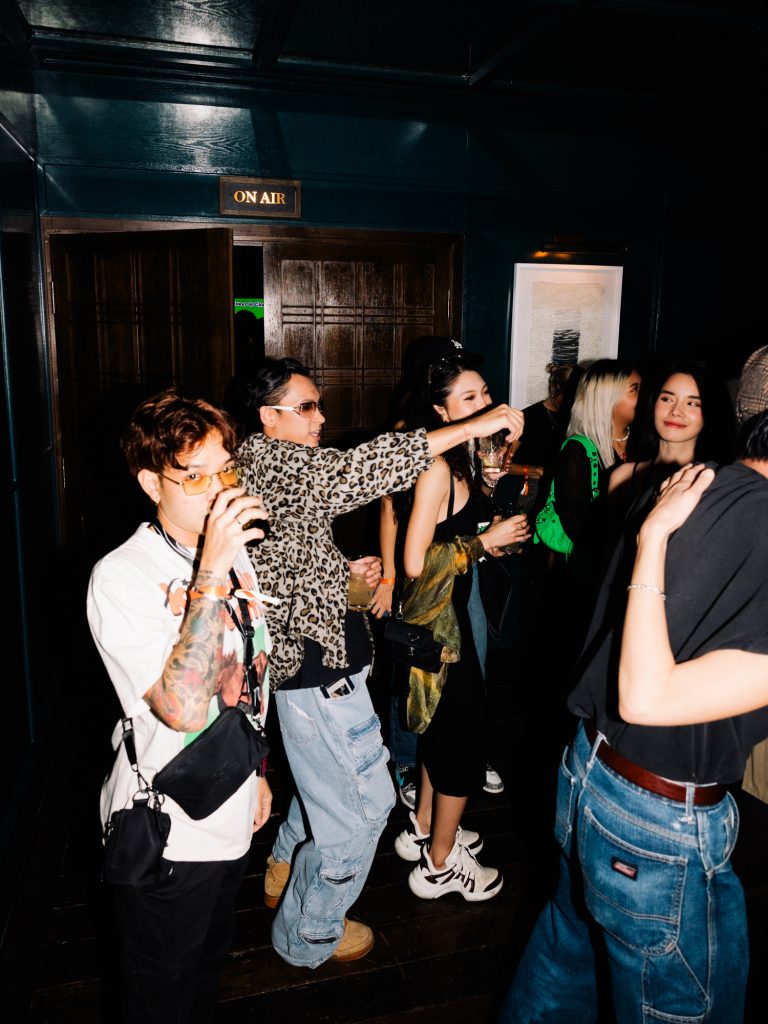 Regarding opening venues and closing venues, it's great now that things are back up. We just reopened a new location, and people have probably been saving their energy since the pandemic.
Now that we're open, everybody is going out, everyone is going extreme. Not only for us, but a lot of new bars and clubs are opening pretty much every weekend now in Bangkok. There are new places opening around. So everything's been great. I'm very happy. The scene has grown so much in Bangkok. And even since the pandemic, a lot of new artists have been popping up. It's been very fun.
One man's music, another man's noise…
Culture Cartel: Sounds like a great period of experimentation, proliferation. So you've been involved in a few cross-disciplinary projects too, like Aunty's Haus. What did you learn?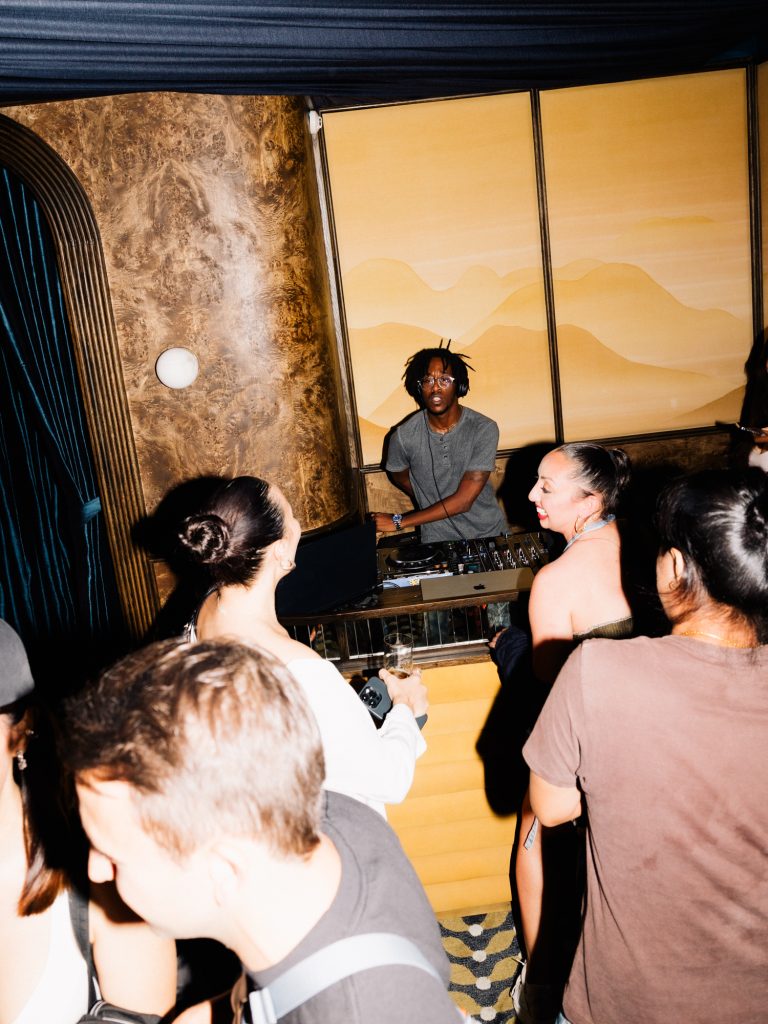 Nick: Yeah, that was sad for Future Factory. Initially I opened it as an art gallery five or six years ago. The funny story is that every time we had an opening, we would have a party. However, the building that I was leasing kicked me out because we were too loud and had too many people. I was really sad that that happened.
After five or six years, I decided to bring it back up, but in a different form. It was more like a strip mall, a food hall. We had restaurants, bars, a hangout spot, and a beer garden. It was outdoors, so it was something different. Unfortunately, we had to close it due to noise complaints as well. Everywhere I go, it seems like I'm getting noise complaints. I don't know what else to do. It's really sad that this has happened.
So, Future Factory has permanently closed. I was really sad about the whole thing and I'm just going to put that on hold, I don't know if I'm going to bring it back up or anything later on. As for Aunty's Haus, we did leave the mall, but we are now working on our own standalone flagship store. However, it's going to be under Blaq Lyte Shop House, and Aunty's Haus will have a shop within the store.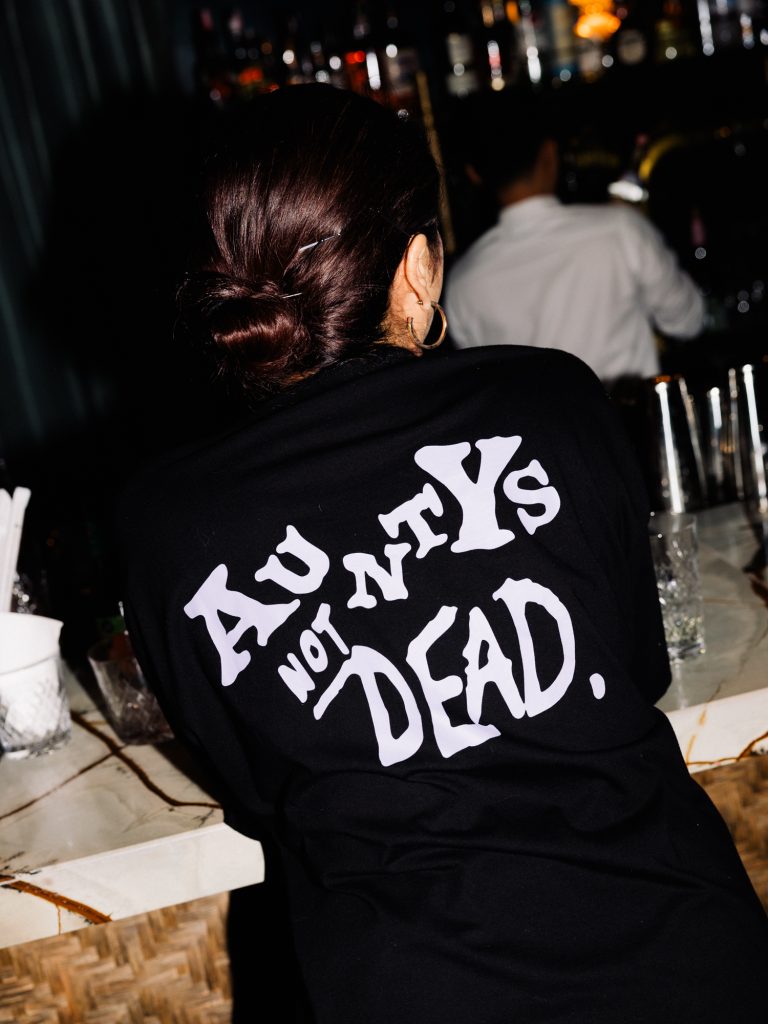 We're just adjusting and figuring things out, but we are moving forward to grow from what we had to close.
Culture Cartel: It's all part of the journey and part of the learning experience, right?
Nick: It is definitely. To be honest, I literally have no experience in any of this. I'm just trying it out. It works. It works. If it doesn't, I'll figure it out and adjust it. You're right. It's definitely part of the journey.
It's been fun. It's been sad. A lot of emotions, a lot of happiness. But yeah, it's been great as well. Very appreciative.
Representing Thai artists and Asian artists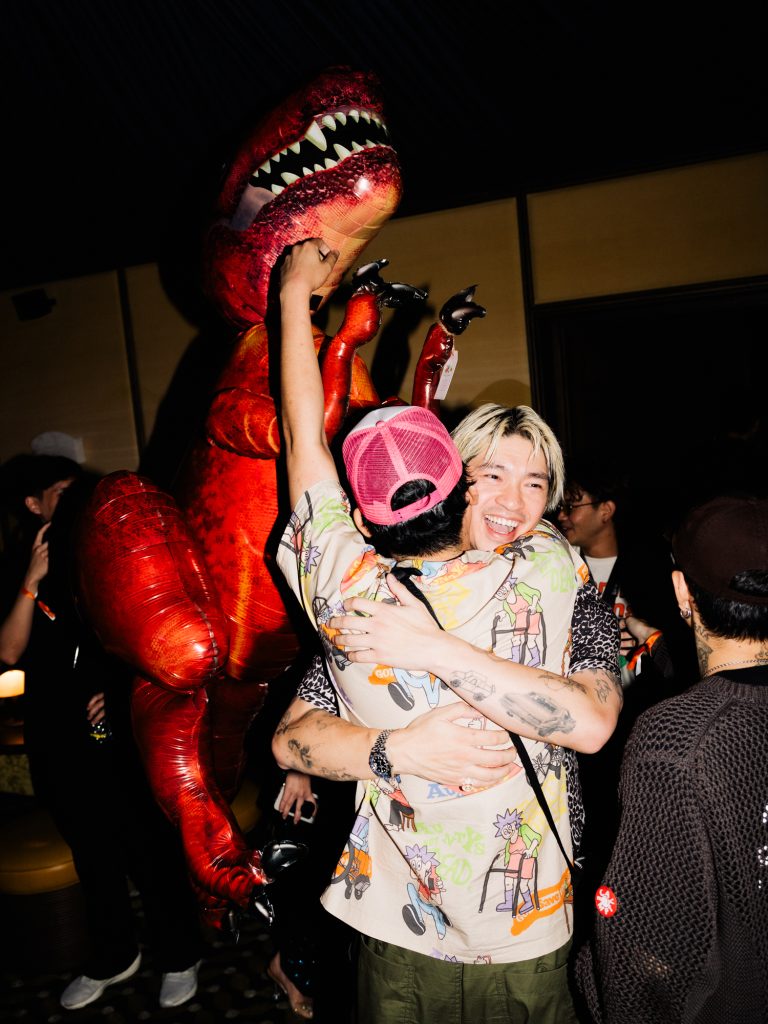 Culture Cartel: So next question, you've been involved in all parts of the ecosystem, you've seen the end-to-end process, from producing to representing artists, to booking them, and organizing festivals.
After all this, where do you see the biggest need for local artists? And is there anything you're doing through Blaq Lyte Digital to address this need? Or bring people together too?
Nick: This is pretty much a bridge for artists here in Thailand to be able to connect. This is where I really want to focus on Blaq Lyte for the digital platform. I'm very fortunate to have friends around the world and with my network and connections, I want to bring Thai artists to play abroad and give them opportunities to showcase themselves as Thai artists. Not only as Thai artists, but also as Asian artists who can go to the Western world and do more than just music collaborations. That's exactly what I've been trying to do.
But it has been very tough for us. We have pretty much been like the underground. We started off on our own, and I started off by doing this by myself. And now I have a team. It has grown into a little family, a community.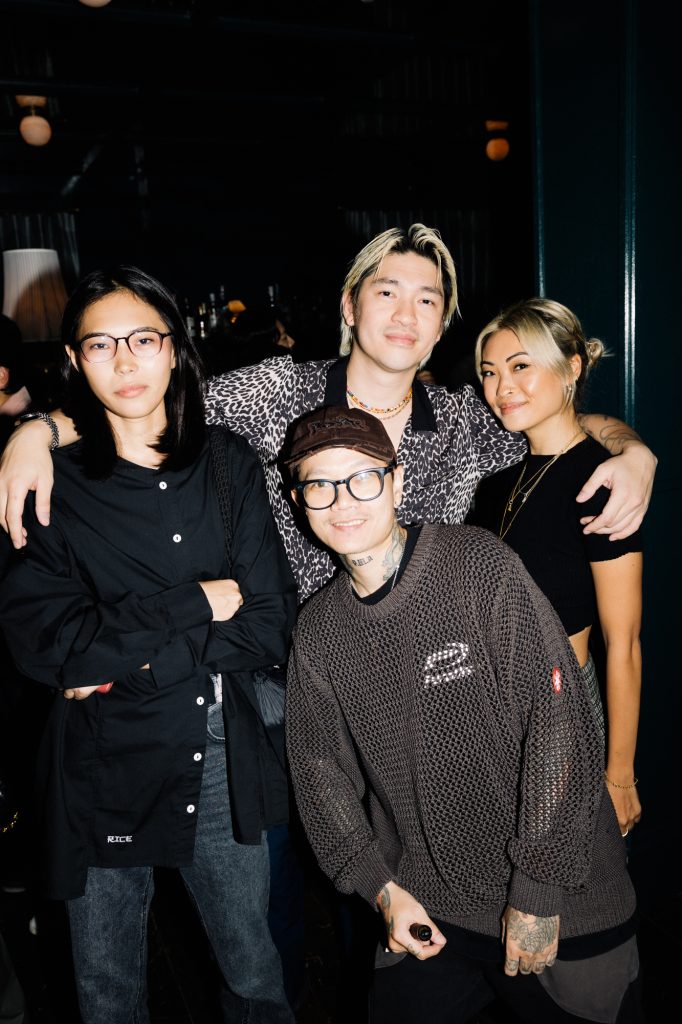 I do believe that we have lots of great talented artists, and I hope that Thailand itself would make a name and people would be like, "Oh, not only great food and beautiful women here in Thailand, but there are also artists." Not just mango sticky rice. Yeah, we have lots of talent here. Artists from music to fashion to art. There are just so many. And I believe that every country has its own, but I'm just trying to also push this for Thailand. That's what it is.
Culture Cartel: That's so great to see that just representing artists in their full multidimensional glory overseas. It's a really great thing.
Nick: Yeah, it's a good feeling too. Bringing an artist who has never left the country and then taking them somewhere else. It's like that feeling when you hear your favorite song; you get goosebumps, but you made somebody smile and realize oh wow, I can do this. And I think everything I'm doing is just to experience that moment.
Giving back when others keep on giving
Culture Cartel: It's great connecting people and nurturing creatives and artists. This is a bit of a philosophical question, so when people think night life, they don't often connect it with some kind of meaningful social purpose.
But in your early days, you did work with the 32 Foundation. That's like a very typical way to contribute to some social purpose. Where do you see the social impact in what you're doing?
Nick: Initially, that whole thing was really… I came to Thailand ten years ago. I didn't have any friends, I didn't know anybody. I could barely speak Thai, if not couldn't even speak Thai. And now I live here and I hope people see me as a local. I see that Thailand is a beautiful country with beautiful people.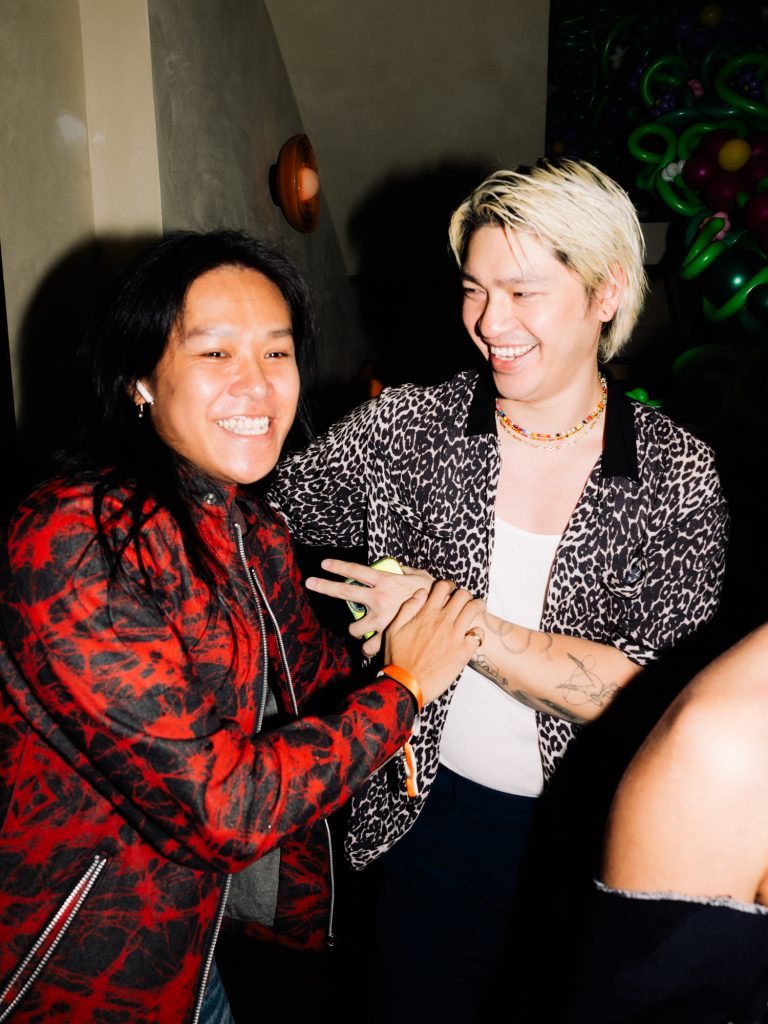 I came here and all I got was just people who have been giving, and I felt like doing something, I just wanted to give. It wasn't really for attention or anything like that. I just thought that I wanted to give.
We don't give money. We buy food for animals, provide shelter, and give food to dogs and other animals. We also buy food and give clothes to people. It's more like whatever we have, we give. It's learning that giving is also beautiful when you give something to people and you see that smile in return. That's really what I was doing with the 32 Foundation.
Since I've been here, all I've been just receiving support from people. And I thought the least I can do is just give something back. That was pretty much it, really. Nothing. Trying not to do something crazy big or anything about it.
Learning from building a company
Culture Cartel: That's great. Do you still have dreams of building a school? I remember reading that, but it was a while ago.
Nick: Oh yeah, that was many years ago. I was a lot younger and now I'm in my 30s. Back then, I was probably in my early twenties. I would like to do it, but back then, I probably didn't really know how to understand what business really is, to be honest!
Life is very different now, going through so many things. But yes, I do believe that if I'm able to give back and do something great like that, it would be amazing. I mean, just building up my company and the team was already challenging enough. They are amazing. They have big businesses and the things that they are doing, people are amazing. And there's no shortcut to any of this. But I do want to do that. I do want to be able to give back and help people.
Culture Cartel: Yeah, I think giving back can look quite different at different stages of our journeys. It just depends resources you have and connections.
Nick: Yeah, but it's funny you asked that because I never thought that would come back to me. Because I know I said that.
I wondered if that question is ever going to come back to me. When you say you want to do something, it's easy, right? When you're young, "Yeah, I'm going to do this. I'm going to do this. I'm going to be that. I can do that".
But then as you get older, and then you realize, "Oh, wow, this is actually very hard. Oh, wow, this is not easy." And I got to experience that. Getting to build up a company, getting to understand taxes, forecasting. Now I'm doing my Excel. Now I'm doing payroll. It's like, "Okay, Nick, if you're going to build a school and a hospital, are you ready to hire some doctors? Are you ready to hire some teachers?"
Culture Cartel: That's right.
Nick: It's easier said than done, but yes, that would be a dream if I could. I feel like we have so little time in this world, to be honest, but sometimes you think you have all the time in the world. Realistically, you really don't. Time is going by so fast.
---
Find out more:
https://www.instagram.com/blaqlyteair
https://www.instagram.com/motleyflower/
The photos from this article were from the album launch party at Soho House Bangkok for Garden Groove. Check it out below!